Gary W. Wall, Founder of the Coastal Communications Consulting Group, has more than 40 years of progressive experience in managing Federal IT and telecommunications programs and services at both Departmental and Government-wide levels. Throughout his career, Gary has lead government and industry wide efforts in championing change and streamlining processes. He served as a long-term member of the Interagency Management Council, Council of Principles Representative at the National Communications System, Government wide Video User Group Co-Chair as well as various ACT/IAC leadership positions. Currently Gary is President of the ITPA, National Capitol Region Chapter. Gary has the desire to continue serving by sharing his expertise and experience across the Government and private sector. Through a variety of forums, conversations and partnerships, it is his personal vision to create opportunities and environments...
Where Experience Drives Innovation…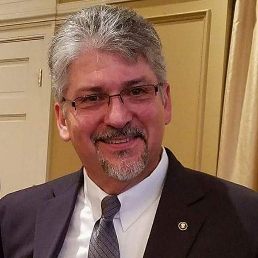 Gary W. Wall
Founder and Owner
Coastal Communications Consulting Group, LLC (3CGrp) is a verified Service Disabled Veteran Owned Small Business specializing in Federal Acquisitions, Transitions, Planning and Life-cycle Management of products and services, Telecommuncatins and IT managment and support, Business Development, and Capture Management. Our goal is to leverage skills and knowledge available across the industry to drive innovative and constructive ways to meet our customer's needs.
Speed to market and deployment are keys to success in today's business and technical environments. Failure to comply with protocols can add serious delays through protests, audits and rework. 3CGrp is positioned to bring "Safe Haven" solutions to the table that are compliant with regulations, standards and best practices; while pushing the envelope on innovation and speed of delivery. .....Let's get it right the first time!